We are proud to present TeamEngine version 11!
A more modern appearance
This version introduces a whole new, exciting look for TeamEngine. We have turned the product in and out and repainted every little corner for a more modern look. The overall functionality is the same, so that you can easily find everything in your portal.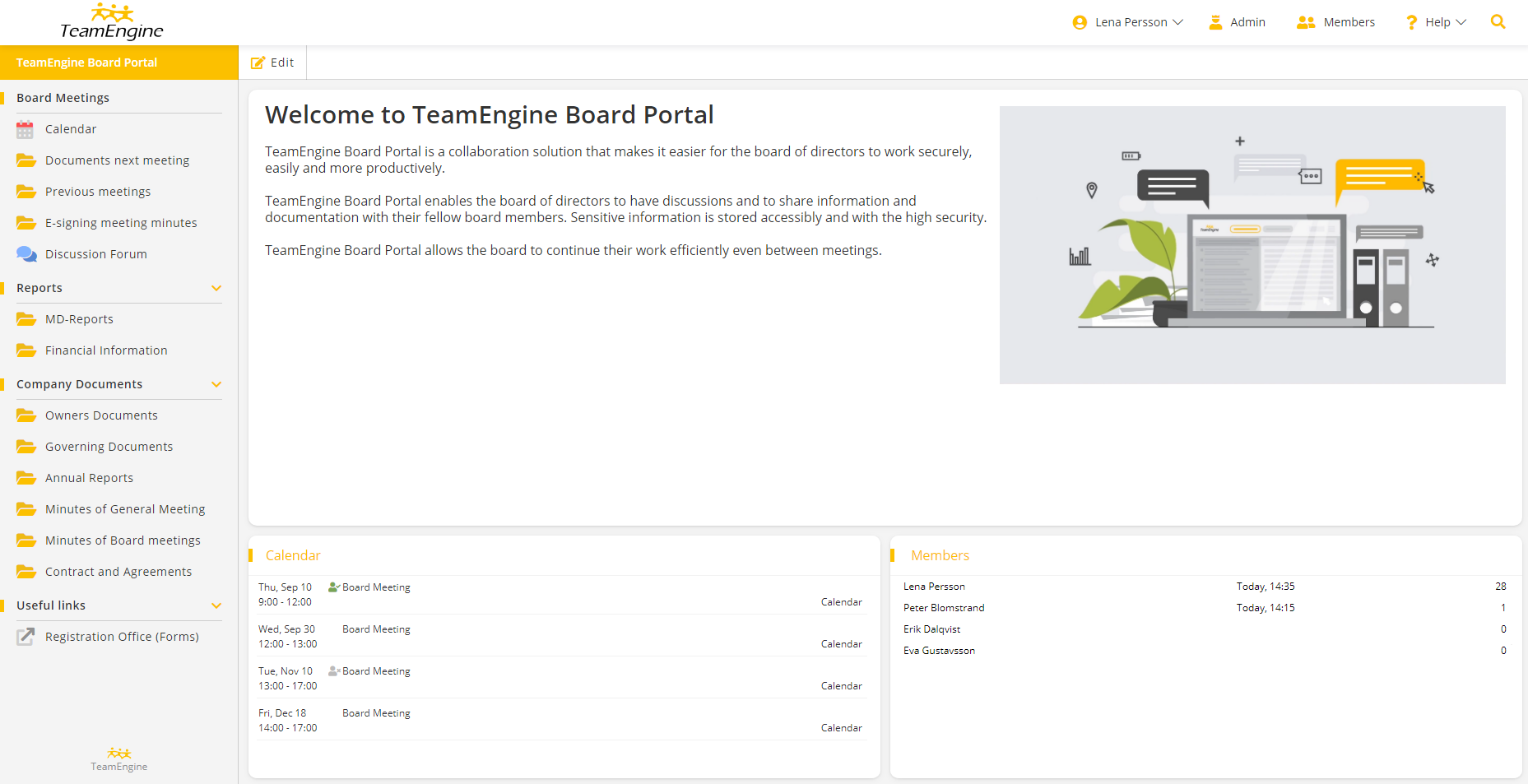 New module icons
Each module type has now been given a fresh and updated icon. Keep an eye out for these in the left menu.
Calendar
Document list
Discussion forum
Activity list
Directory
Manual
Link list
Link
New icons in the document list
Files in TeamEngine have new icons that follow the modern look. In addition, we have updated the icons for, among other things, annotations and e-signing.
Annotations
Shared annotations
Waiting for signature from you
Waiting for signature from others
Signing done
New files are shown with an orange dot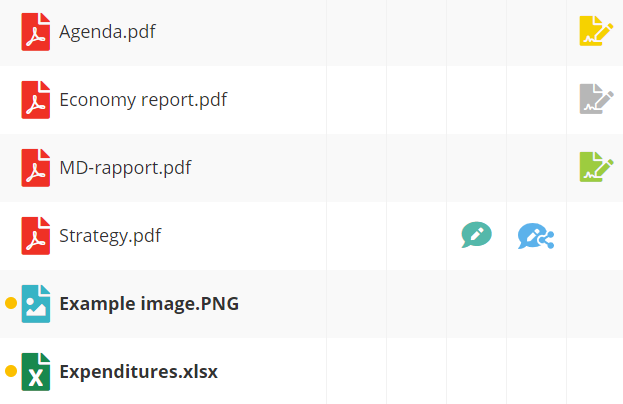 Customise your portal
With TeamEngine 11, you can now further customise the colors of your portal to get it completely tailored. In addition, we have added the possibility to customise buttons as well as the left menu module icons according to what suits your graphic profile.


If you have any questions or need help, you are welcome to contact us at TeamEngine.