News in the Calendar
We are pleased to announce that a new version of the Calendar has been released with several new features and updates to give the customers the best possible user experience.
Board Pack
Downloading the board pack is now available within our board portal. With a click of a button, you are able to combine all of your papers for the meeting into one PDF pack, with a cover page, contents page, as well as automatic numbering throughout. Board members then have the ability to either save or print this out as a hard copy, easing paper interaction.
Attendance list
It is now possible to keep note of who was present in the meeting with the new attendance list. Within the minutes tab, you simply select which invited participants that attended the meeting. You can also manually enter external participants that were present during the meeting.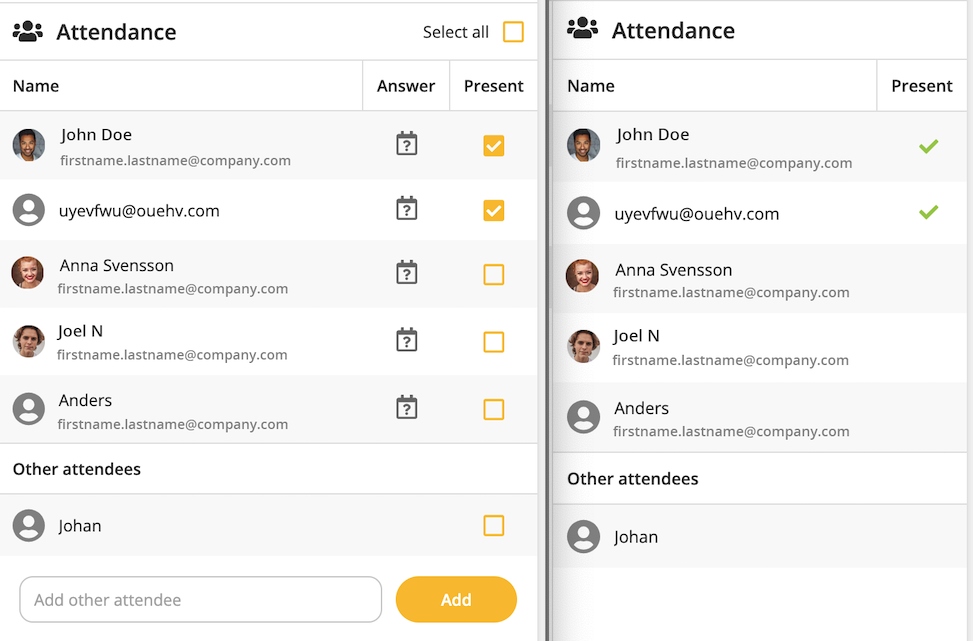 Other improvements
To make it clearer and more personal, it is now possible to see profile pictures in the calendar. Also the calendar events formatted dates are now based on your browser settings. A feature that has been brought to us by users and that we now hope will facilitate your work.
Another improvement based on user feedback is a clarification on how to load old calendar events in the schedule view. It has been and still is possible to scroll up to see old events in the calendar scheme view but now there is also a button at the top of the view that will take you to old events.
Error validation when creating an event is improved and it is made easier to correct the errors. The user will now be redirected to the field that for some reason is not approved.
This was just a small part of all the updates and improvements that have been made within the calendar. Login to enjoy the improvements.
You are welcome to subscribe to our newsletter.