Crisis Portal
When the crisis arises, you will always have access to all crisis documentation
In the TeamEngine Crisis Portal you can store all your crisis management documentation and you can access it regardless of where you are.
A crisis is unpredictable. Make sure you always have access to the documents
By storing crisis documentation in TeamEngine, you have guaranteed access to the documents even if your internal IT environment ceases to operate. No matter where you are when the crisis occurs you can always access the documents either on your computer or by using our app. Even if you are offline, you can access critical crisis information through the offline feature of the app.
Who does what?
No uncertainties about who does what. Get a complete overview and control of important contacts, roles and responsibilities in a crisis situation. Add all important contacts and make them available to the entire crisis group.
Customize the Crisis Portal
With TeamEngine's flexible platform, you can easily customize your crisis portal according to your needs and working methods. TeamEngine is module-based and you can therefore add the features you need and control the access rights of members to the different parts.
Get full control of all your documents
The Crisis Portal allows you to easily upload, access and edit documents using advanced document management. You can always keep your members up to date with automatic reminders as well as notifications via email and SMS. Reading history and version management gives you full traceability on all documents.
Ensure that everyone is prepared for the crisis group meetings
With the calendar in TeamEngine Crisis Portal, it is easy for the participants to prepare for the meetings. The meeting book gives you a good overview of the meeting and lets you make annotations in the documents. Everything is accessible on both the web and in the app.
Request a quote
❝ You can access everything anywhere in the world, you only need access to a computer. ❞
Anders Segerström, CEO Falköpings mejeri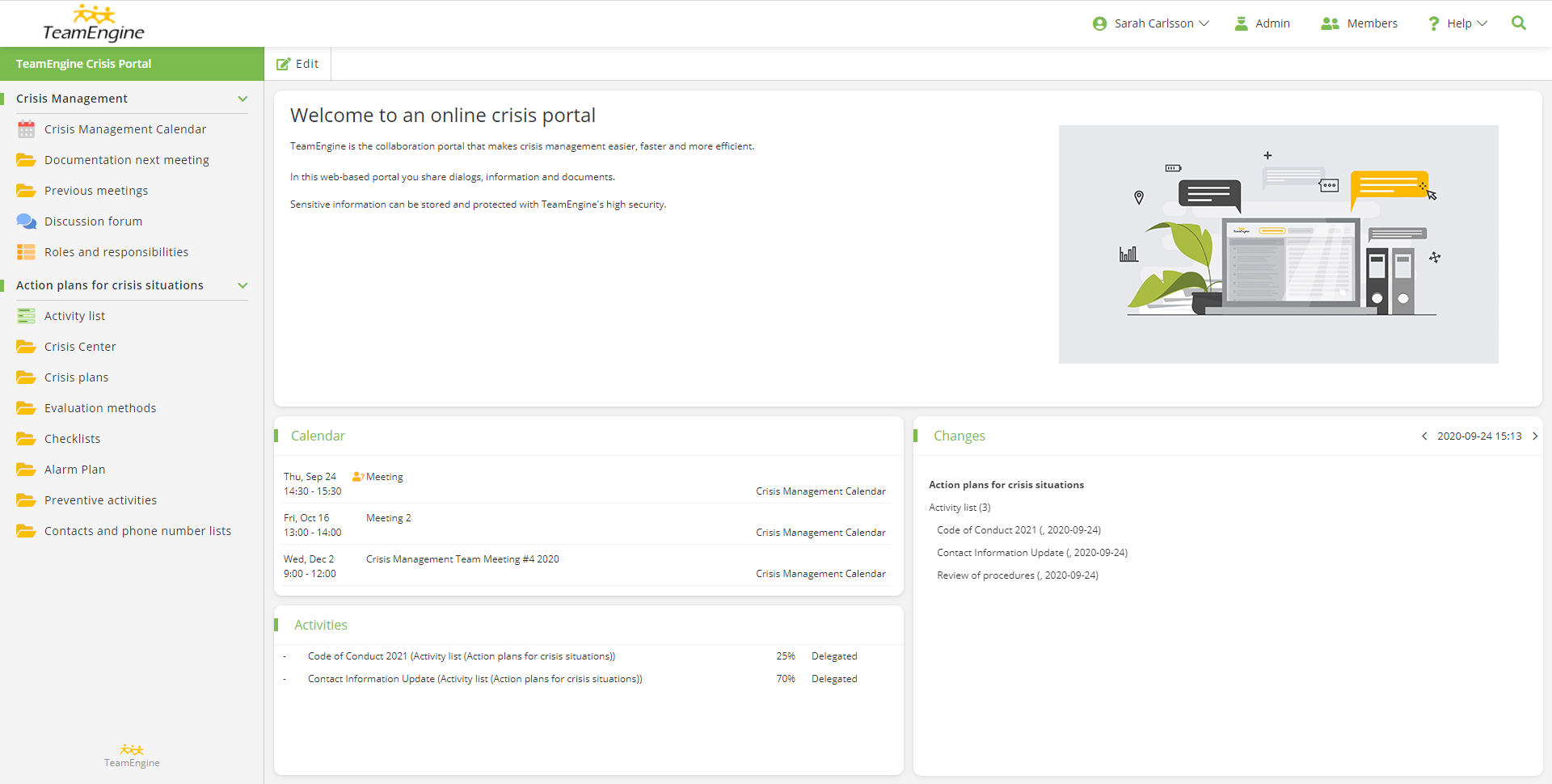 Start page for TeamEngine Crisis Portal.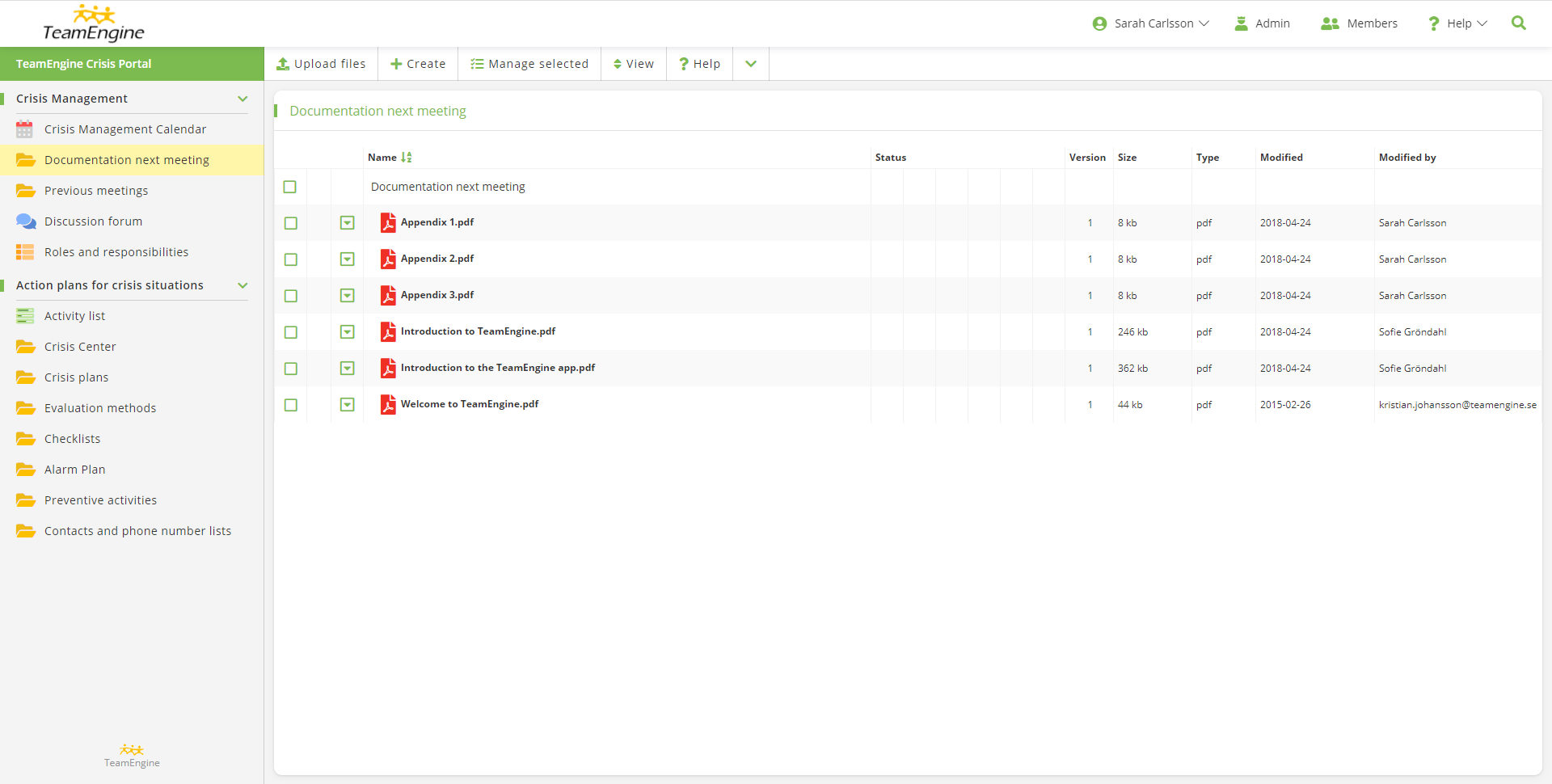 With TeamEngine Crisis Portal you can store all your crisis management documentation and have it available wherever you are.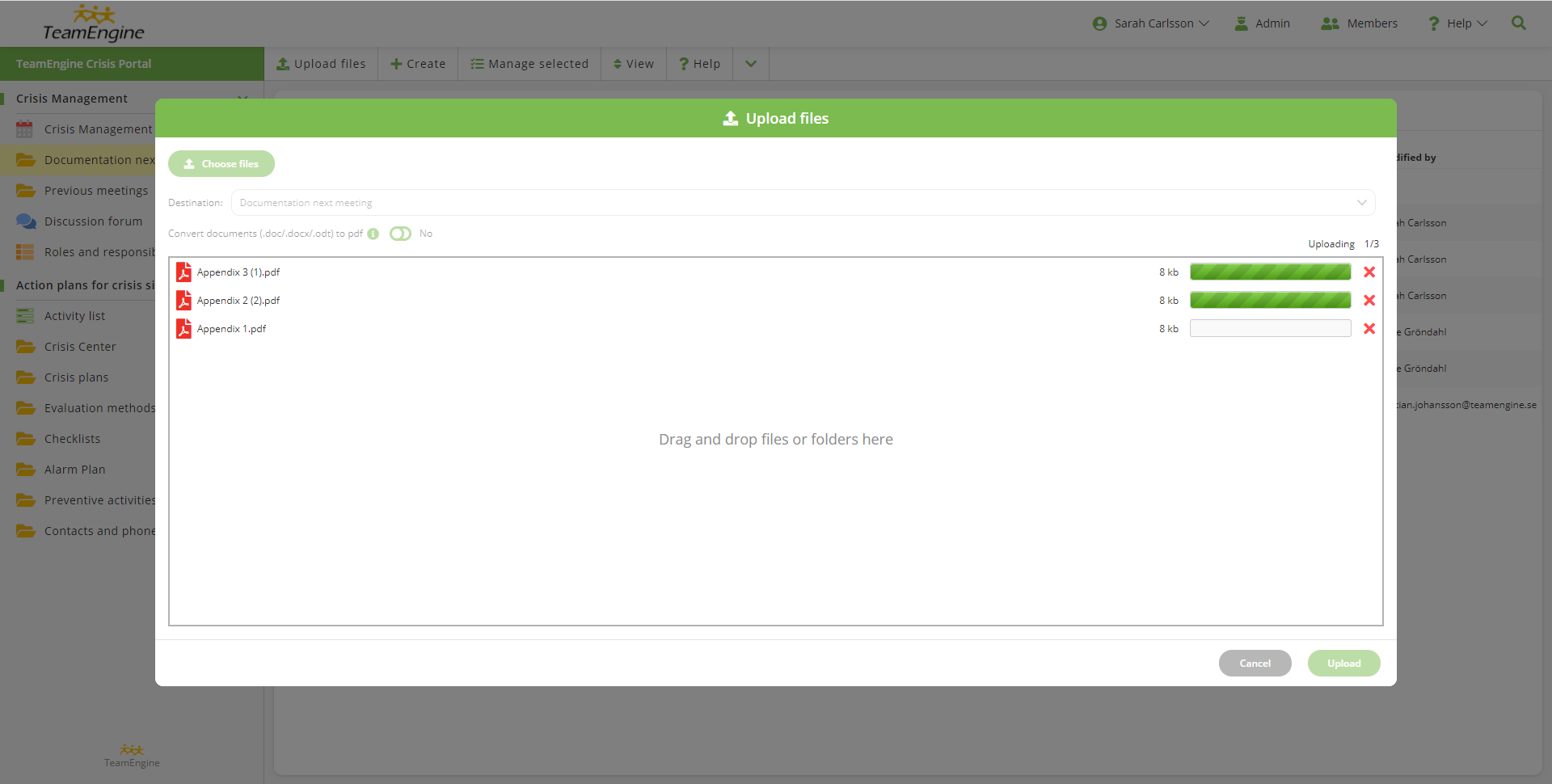 It is easy to upload files and entire folder structures to TeamEngine Crisis Portal.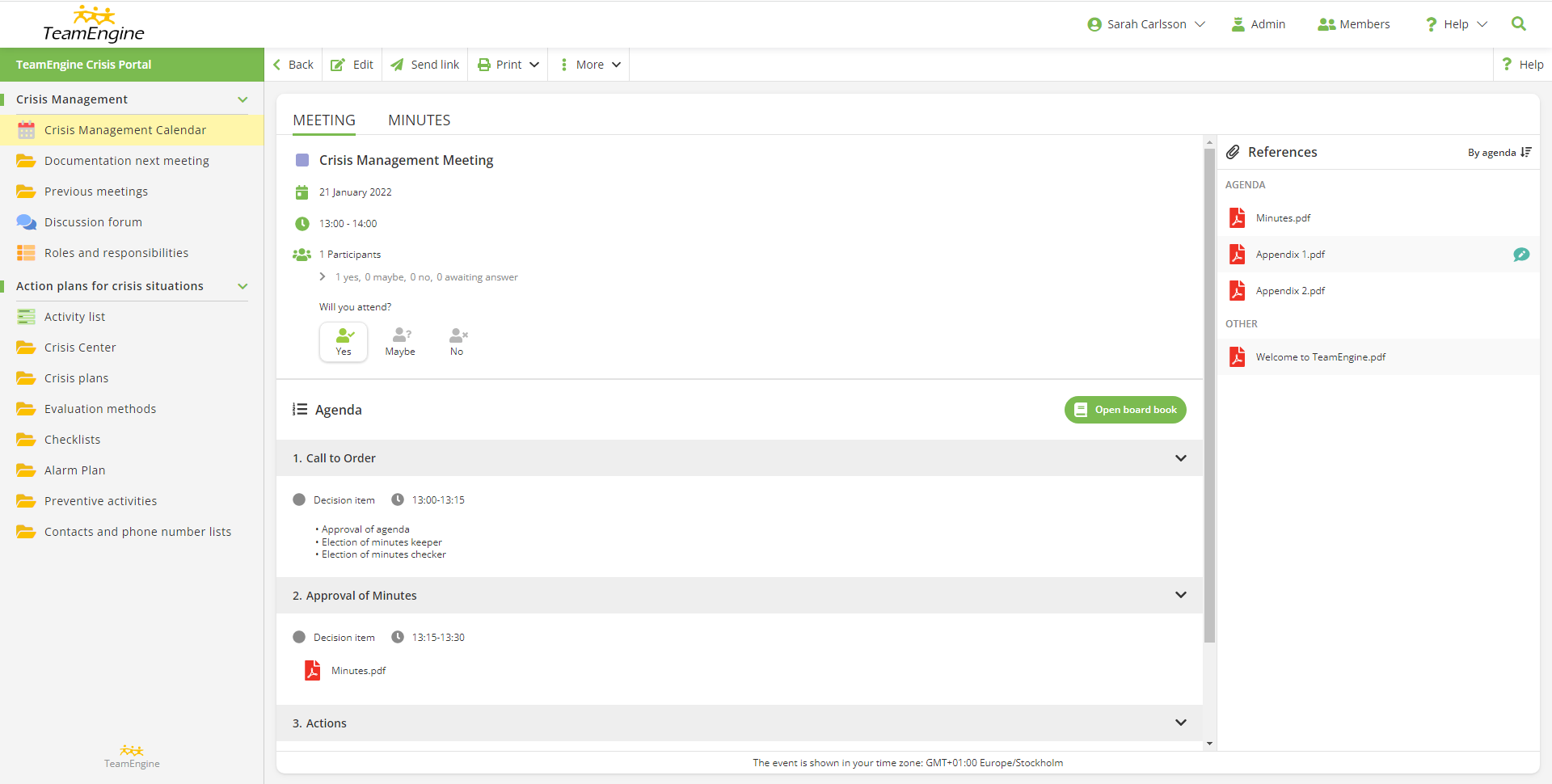 The calendar, showing a meeting with an agenda and attached documents.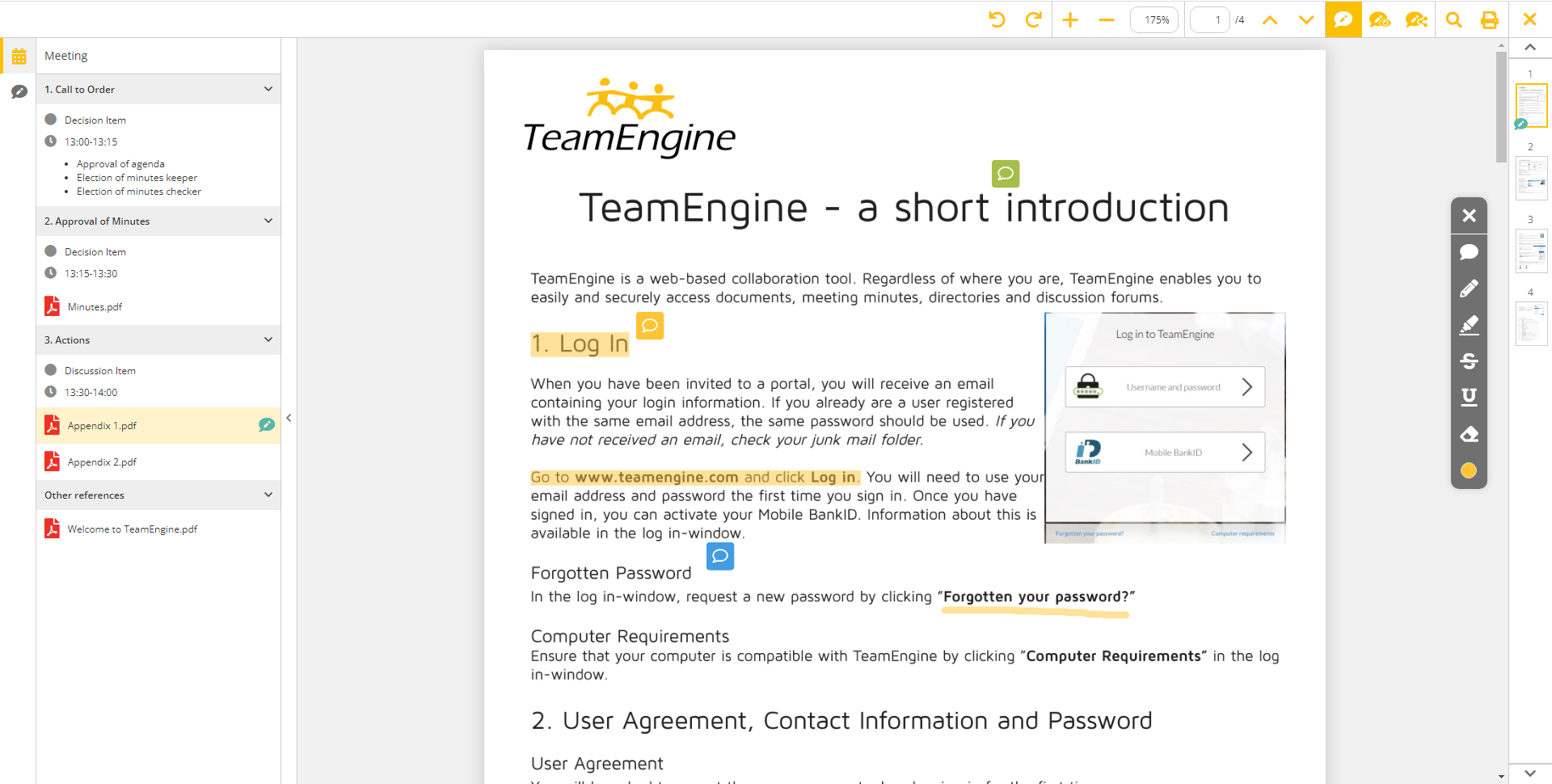 The board book shows the agenda and all the documents for the meeting. It is also possible to make annotations in documents.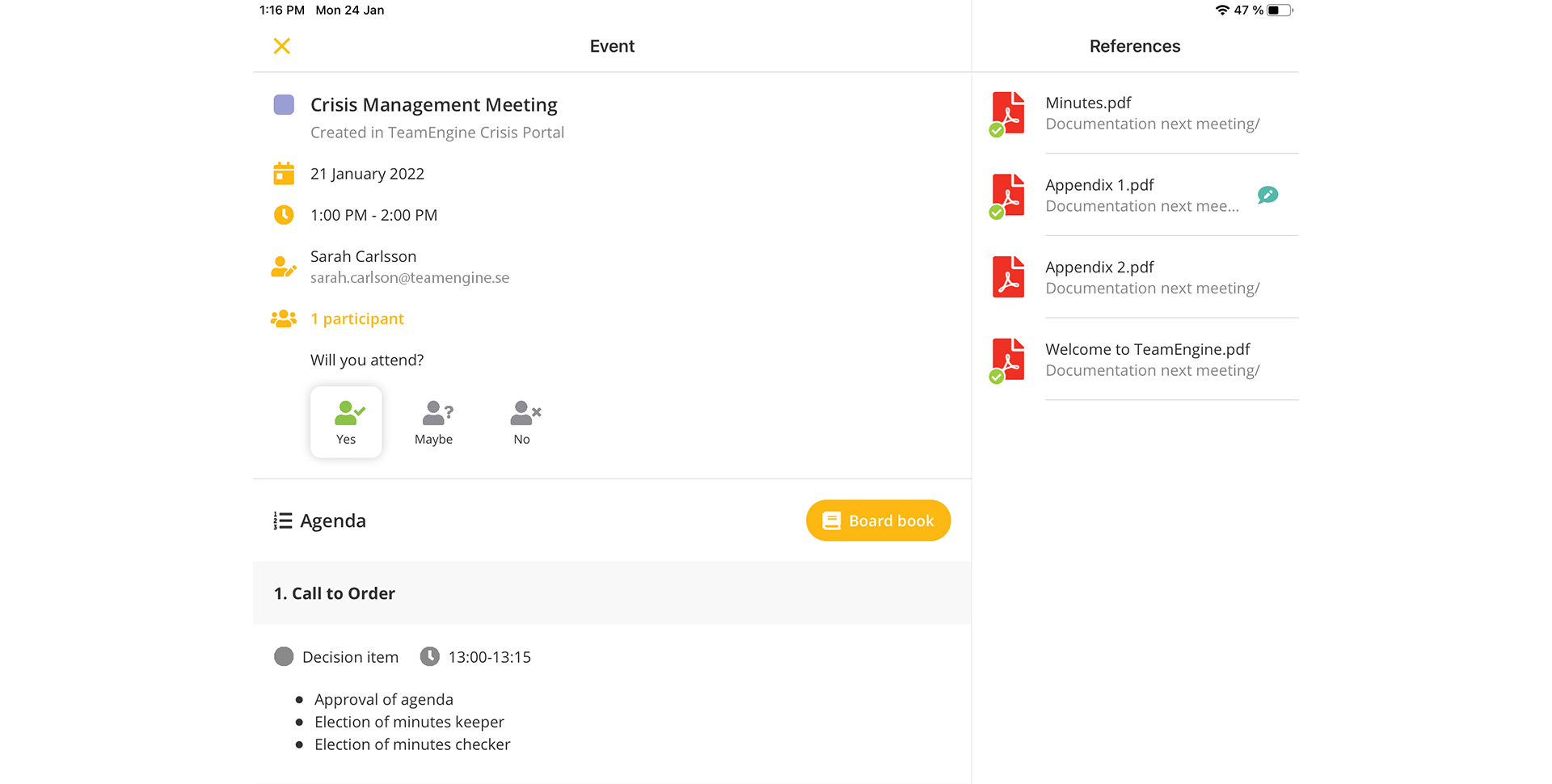 In the app, you can easily view meetings with agendas and attached documents.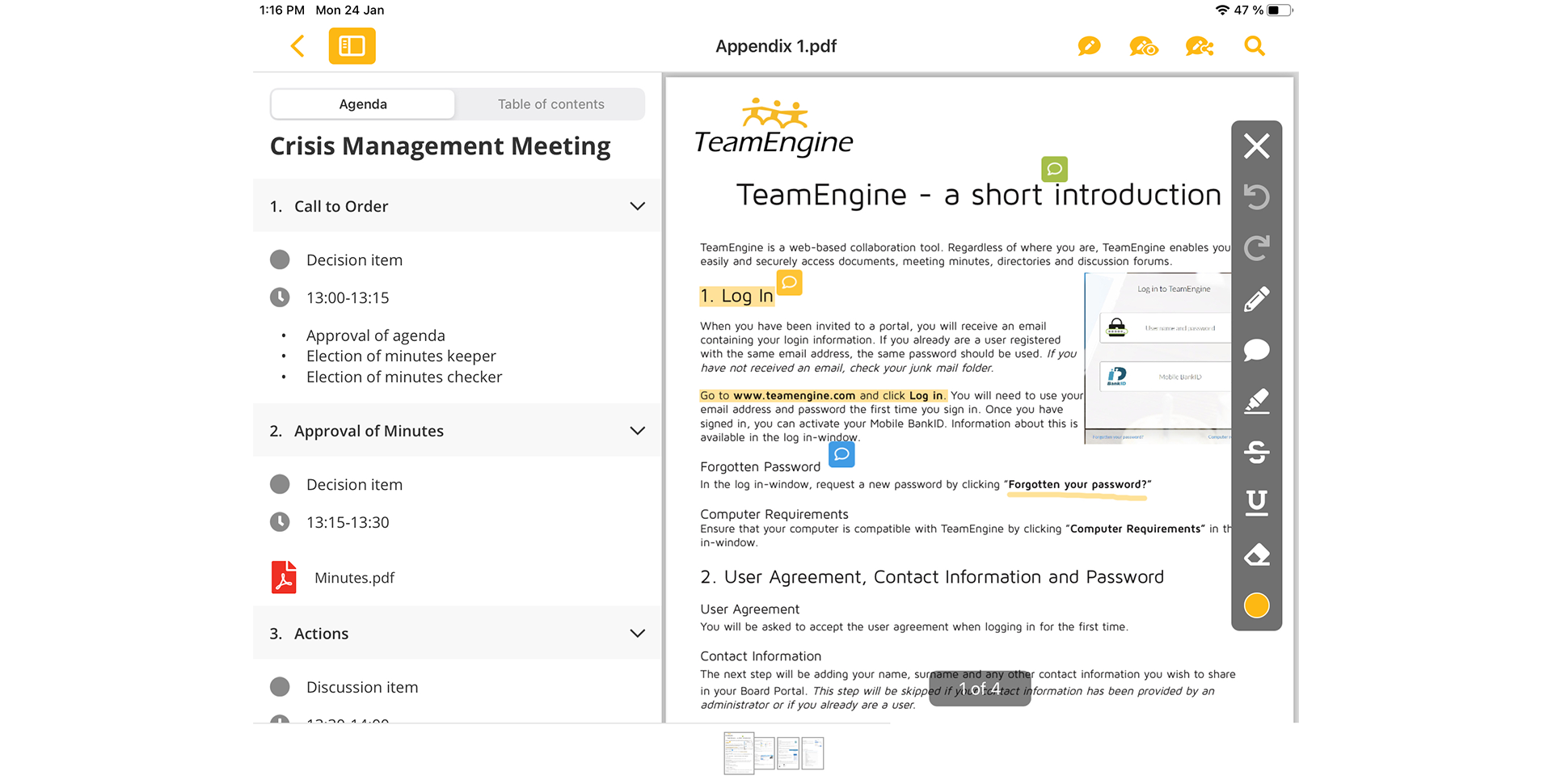 Read and make annotations on documents directly in the app.